Dear Customer,
We started YallaShop in 2016 with a vision to offer the best of online and offline retail - offering leading electronics brands at never before seen prices, backed up with solid after sales service and efficient logistics operations. This vision was validated as you graciously accepted us into your hearts and homes. Over the past year we have been fortunate to serve you and offer you incredible deals and grow our business like never seen before.
In order to grow even further and be more focused on the Mobile Technology vibrant ecosystem, we have decided to pivot our resources to offering a niche service online. Starting today, YallaShop will not be available online. We are honored by your support during this exciting journey.
However we will continue to
Fulfill any pending orders on YallaShop as promised.

Service any purchase made on YallaShop earlier as per the warranty applicable.

Be reachable on support@yallashop.com for any queries.
And it does not end here!
Our team who worked tirelessly to bring you these awesome deals will join exciting new ventures.
You can continue to enjoy some of the best deals and class leading after sales service from our partner websites.

AxiomTelecom - the Middle East's mobility retail giant.

Your first UAE destination for Mobile Phones, Accessories and Gadgets!

Click here for exclusive offers on mobile phones.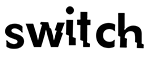 JustSwitch.com - your gateway to personalizing your tech accessories to match your mood and style.

As a loyal Yalla Shop customer, use 'Yalla30' discount code at the checkout for 30% off your order*.

Click here and switch.

*Excludes gold service and devices. Use code before 31st December 2017.
Best Regards,
Team YallaShop